Mens Corsets at LABEShops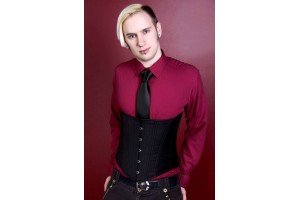 These corsets are specifically designed for men. They give great support and look amazing!
Rather than giving an hourglass figure or wasp waist as womens corsets are designed to do, these mens corsets smooth and support for an overall slimmer look. Great in place of a vest, they are an unexpected interesting accessory.
---
We are in the process of updating all inventory - please check back soon.